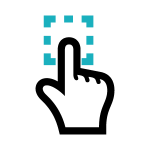 "I loved this in M1 and Im loving it in M2"
Magento 2 WordPress

1 Click WP Admin Login

Back by popular demand, the 1 click WordPress Admin login module allows you to login to your WordPress Admin from your Magento Admin with just a single click.
Store your WP Admin login details encrypted in Magento
Login to the WordPress Admin from anywhere in the Magento Admin with 1 click
You no longer have to remember your WordPress Admin login details.
1-Click WordPress Admin Login
As the title says, you can now login to the WordPress Admin with a single click from anywhere in the Magento Admin. You no longer have to remember both your Magento and WordPress account details as you can now securely store your WP account detais with your Magento account.
1 Click

Just click the WP logo in the Magento Admin to log directly in to the WordPress Admin

Secure Storage

Your WordPress Admin login details are stored encrypted in Magento

Multiple Accounts

Each Magento Admin user can enter their own WP account details so WP accounts can be separate or shared
Reviews
There aren't any reviews for 1 Click WP Admin Login just yet.
Instant Download

You can download your extensions as soon as you complete your order.

Free Upgrades

Purchase once, upgrade forever.

It's that simple.

Free Support

Having trouble with an extension? Get in touch and make the most of our free support.